Great Escape Comes with Great Service
London's latest and greatest RV dealership
At Great Escape RV we believe a satisfied customer starts with well-trained expert staff. Whether it be for routine maintenance, detailing or a major repair our certified technicians, detail experts and on-site carpenters will help you enjoy your RV sooner and for longer.
Email us at service@greatescapervcanada.com for all your service inquiries.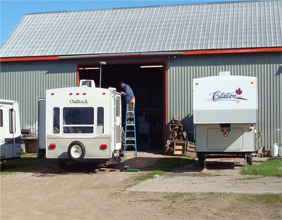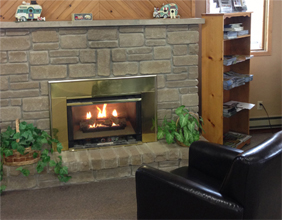 An RV has many interconnected systems including plumbing and water, propane, slide along with many building styles and multiple appliances. Our experts understand how these systems relate and have the knowledge required to address any issue you may have.
Not currently having issues with your RV? Well, an ounce of prevention can save many dollars worth of pain later, and with our low door rate of only $105/hour combined with many maintenance specials we make it easy to look after your recreational vehicle.
Whether it is for repairs or maintenance we offer you great value and great service that goes beyond our competitors. Let us give you the peace of mind to enjoy your RV this season and all of the great escapes you will have with a well-maintained and smooth operating RV.
Great Escape Recommended Spring Packages
Brake Inspection & Wheel Bearing Repack
From $140 for single axle
From $280 for dual axle
Clean and repack bearings (new seals inlcuded)
Clean and adjust brakes
Inspect brake shoes, bearings and magnets
Test operation of electric brakes and break-away switch
Check tire pressure
Electrical System Inspection
From $105
Check 12V and 110V electrical system

Complete appliance inspection

Includes battery test
De-Winterize & Water System Test
From $129
Pressurize system

Check all faucets and water pump

Check black and grey water tanks and valves

Flush out antifreeze and summerize system

Complete water line pressure test

Check all gate valves
Propane System Check
From $149
Propane leak test and certification


Light all appliances
Unit Reseal & UV Treatment
From $375 * UV Treatment protects roof membrane from natural damage *
Reseal entire unit

Clean rubber roof

Apply UV protectant (product included)
The Works - Complete Spring Package
From $849 for single axle
From $999 for dual axle
Includes all spring packages

Please give us a call to book an appointment or receive a quote on your job. Additionally if you prefer to do it yourself we have all the parts and chemicals you need and will always offer friendly advice and tips.